Everyone seems to know how powerful Pinterest has become, but Pinterest has made a ton of changes lately that have changed the way we view our feed and the traffic it sends to our blogs.
The Pinterest Smart Feed was introduced at the end of August last year.  Although it's passed a year already, most bloggers have not really noticed the change unless they have had a huge drop of visitors on their blog.  If you are on of those that has experienced this I have a few tips you can follow to help you get back on the Pinterest radar.  If you have not experienced this, make sure to check out these best practices, so you won't fall off the radar!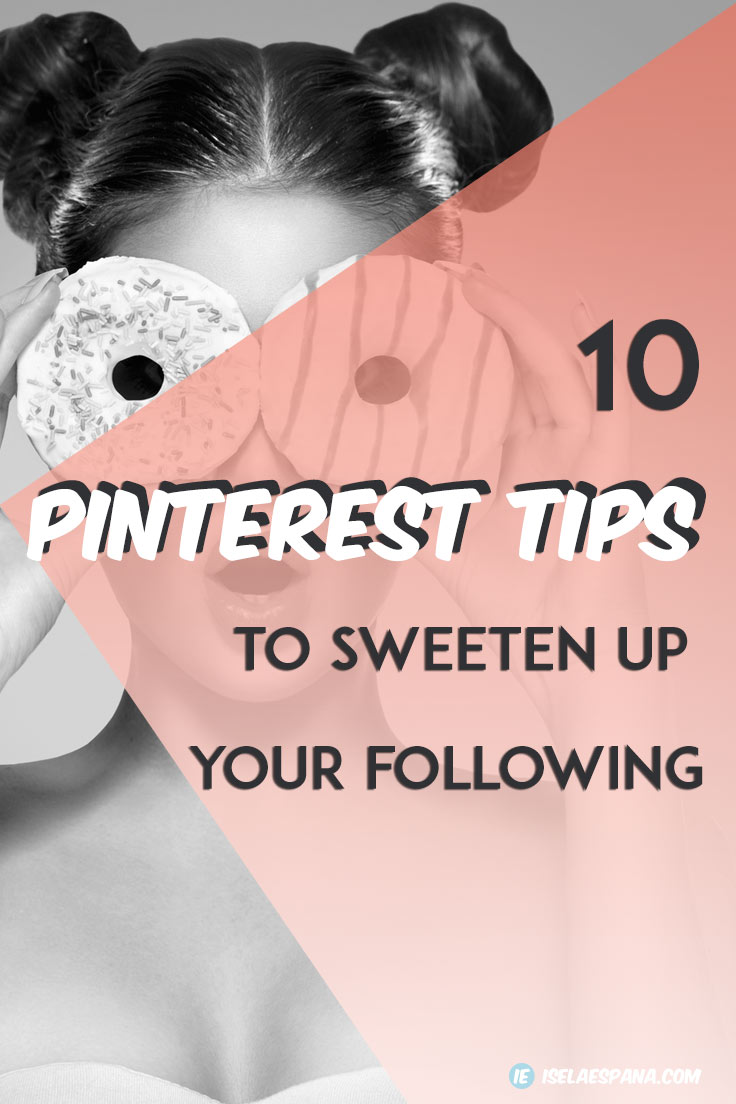 10 Pinterest Tips To Sweeten Up Your Following
1. STEP UP YOUR IMAGE GAME
When creating images for Pinterest, remember that taller images tend to catch the viewers eye more than horizontal ones.  You need to make sure the images are great in quality and are beautiful and tasteful.  If you feel the image size does not fit your website style, remember you can always upload it directly to Pinterest and edit the URL to send it to you preferred blog post page.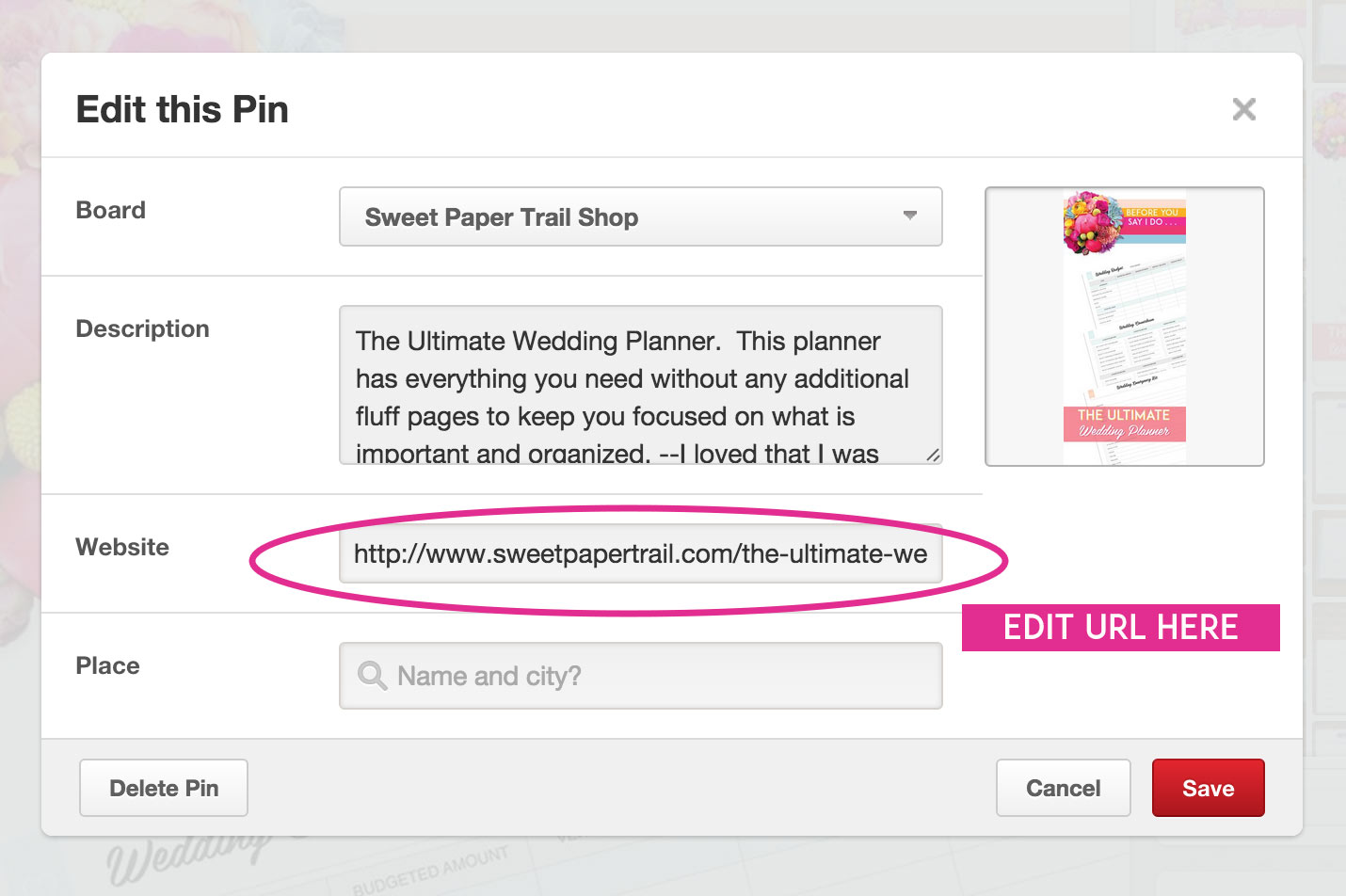 There is no need to make your images all the same! There have been a lot of suggestions from other bloggers stating that you should make all your images the same.  Although I agree that you should have brand cohesiveness, the most important thing is to add your branding to the image, meaning your logo or website.
You should test the waters on your images, see what images work best for you.  Remember when everyone goes right, go left.
2. Delete non-popular pins
Recently I have heard that deleting non-popular pins is a good way to make your board of higher quality.  Let's face it, if you no longer find a pin interesting, chances are everyone else has lost interest too.  Having higher quality pins tells Pinterest you are a high-quality pinner. So best bet is to go into your boards and delete pins with the lowest re-pins.
3. Double check links
After you have cleaned out your boards and left pins of high quality, make sure to double check your pins linked URL.  You don't want to have any pins that are linking to spammy content.
4. Pin-it button and board sharing
Thes best way to get more people following your boards and profile is to build a board widget like the one below.
Click here to learn how to create your own widget to share on your blog.
5. Schedule Posts
Consistent Pinning has proven to be one of the best ways to show Pinterest you are alive and active.  If you are dormant on Pinterest, chances are Pinterest will not believe your pins are of importance.  Try and shoot for 10 – 30 high-quality pins a day.  Board Booster is a good option for scheduling and cleaning up your Pinterest account.
6. Cross – promote
Need more Pinterest followers?  Let's face it, the only way to build authority on any social media platform is to add more followers. Cross-promoting with other social media outlets you already have is a great way to find those followers.  Occasionally share pins on Twitter, Facebook, and Instagram linking back to your Pinterest Account.  People who are already following you on other social media platforms are more likely to be interested in things you pin.
7. Keywords – Description
Including keywords that describe your pin without sounding spammy will get you more re-pins and make your pin easily found. Never leave it blank or add a period,  pinners rarely change the description, so make it a good one!
p.s. Say no to hashtags!
8. Follow and pin from relevant pinners
Pinterest is a black hole.  If you get sucked in you will probably end up wasting half of your day, and buying $100 worth of DIY stuff to make something you can probably buy for $50 bucks.
If you are set in using it for business, make sure that you pin mostly relevant pins and not pins too far off your topic.  This way you will be found easier when someone is looking for boards that are about your subject.  If you are doing well with a particular board that has nothing to do with your subject but brings you loads of traffic, by all means keep it!
If you still want to pin other stuff that is not too popular and won't bring you traffic, use a secret board!  You can also like a pin without saving it.  This way you have it temporarily stored to check out later.  If it still interests you after checking it out, then you can pin it.
9. Step up your profile by optimizing it
-Profile description – For obvious reasons, your description should describe your business.  It should be catchy, clear and very descriptive, also make sure to add keywords to make your profile easier to be found.
-Verify website – Verifying your site is easy and makes you look like a legit business. Here is how  >> Verify<< .
-Board covers – Although not necessary, custom board covers can make your Pinterest profile look more cohesive and eye-catching.  If you don't use custom covers, make sure that the picture you choose to use is one that defines the contents of the board.
-Board organization – Organize your board so the most important boards are visible on top when visiting your page without scrolling down.  You only have a few seconds to captivate your audience.
-Rich pins – Have you seen the pins that have their website information on them?  Having Rich pins also makes your pin rank higher.  Learn how to enable rich pins to your profile here.
10. Descriptive Business Name Keyword
For example: If you check out my profile it reads – Isela Espana | Blogging & Entrepreneur Tips.  I do this to increase the chances of my Pinterest account being found through a search by pinners.
A couple more tips
Recently I have heard that some collaborative boards are doing more harm than good.  If you see that pins on a board you collaborate in are not getting repinned, you should reconsider being part of it.
The amount of followers you have does not take away from you getting thousands of repins from one good pin!  Try to make every pin you create your best.  Try adding your pin in a secret board and scrolling thru, does it catch your eye?  If it doesn't, rethink your image.
These are some of the best Pinterest Tips that I have found will sweeten up your following. Please let me know of any other tips I am missing that you have found to be helpful in your Pinterest growth.