Etsy Success Stories : Wild Fawn Jewellery
Hello friends, it's Isela here with the first ever interview in my new Etsy Success stories series, where experienced shop owners and I help you discover new ways to improve what you're doing in your Etsy business.
Let's take a look at today's featured Etsy Shop – Wild Fawn Jewellery.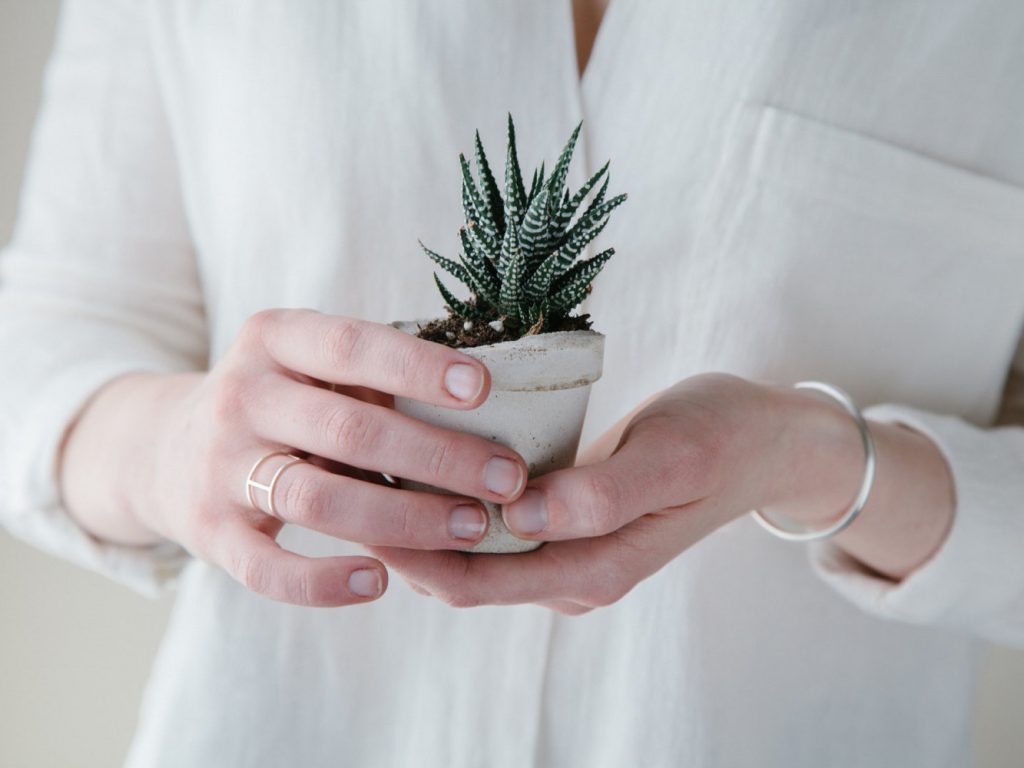 Emma Barnes opened up her Etsy shop in 2014 and now has over 1,600 sales and 274 reviews.
When checking out her Etsy shop, you will instantly notice the attention to detail Emma puts into her business as a whole.
Her Etsy shop boasts clearly phrased descriptions and clean inspiring shop updates that include awesome packaging photos.  Her shop is complete with detailed execution, delivery times, and shop policies.
Another thing that caught my eye about Emma's Etsy shop was her  FAQ'S section.  Buyers get their question answered and the seller doesn't have to answer so many of the same questions, win=win.
Emma also does a great job using photos to brand her business.  They are both beautiful and strategic. She shares great photos of her products using multiple backgrounds that evoke emotion as well as images of her creative space and process.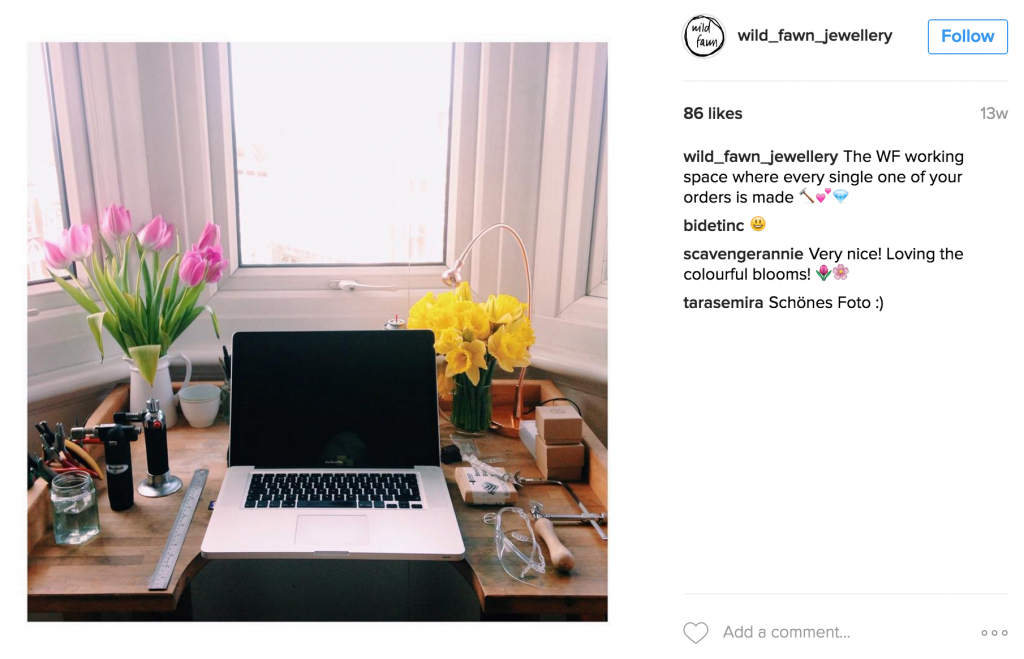 ---
Read on to learn a little more about Emma and her top tips for running your Etsy Shop.
What ignited the spark in you to open your Etsy shop?
The very first time I discovered Etsy I was determined to have an Etsy shop – I think that was about 7 years ago now! When I started to make jewellery a few years ago it just seemed like the natural way to start selling it.
How do you market your Etsy shop?
I use my Instagram @wild_fawn_jewellery every day which can be difficult to find time for seeing as usually I'm at my bench all day covered in dust and solder! I also take part in as many markets as possible so people can see my jewellery in person and so I can meet other sellers in the industry. We love to swap items so we can promote each other!
What three pieces of advice would you give to new Etsy Shop owners who want to succeed online?
 Photos are the most important thing. It's worth investing in a good camera from the beginning so you can get the photos right the first time to save you from having to redo them and improve them as time goes on – I learned that the hard way! There are some really good tips in the Etsy Seller Handbook that can help.
 If you want it to succeed into a full-time job you have to be completely committed. I've found that you get out of it what you put in and since I left my full-time job it's just gone from strength to strength.
 Don't undersell your items, charge what they are worth and not what you would pay for them yourself.
What would you say are the 3 key elements for starting and running a successful Etsy business?
 Decide whether you are going to sell wholesale before you price your items up as this affects how much you need to charge for them. That way you won't have to increase your prices if you do decide to do wholesale
 Do some research on SEO and tags so you get found
 Create a cohesive front page with similar lighting and colours in your photos to give the impression of a 'brand'.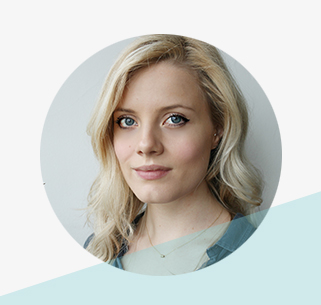 Shop owner : Emma Barnes
Etsy Shop : Wild Fawn Jewellery – Eco-Friendly Jewellery
On Etsy Since 2014
Website • Facebook • Twitter • Instagram • Pinterest
All images © Wild Fawn Jewellery