Hello Friends, today I am going to share with you how to get your ideal customers in front of your Etsy Shop, how to sell on Etsy and get people buying your items. If you have yet to set up your shop take a look at part 1 on How to Set Up and Start an Etsy Shop.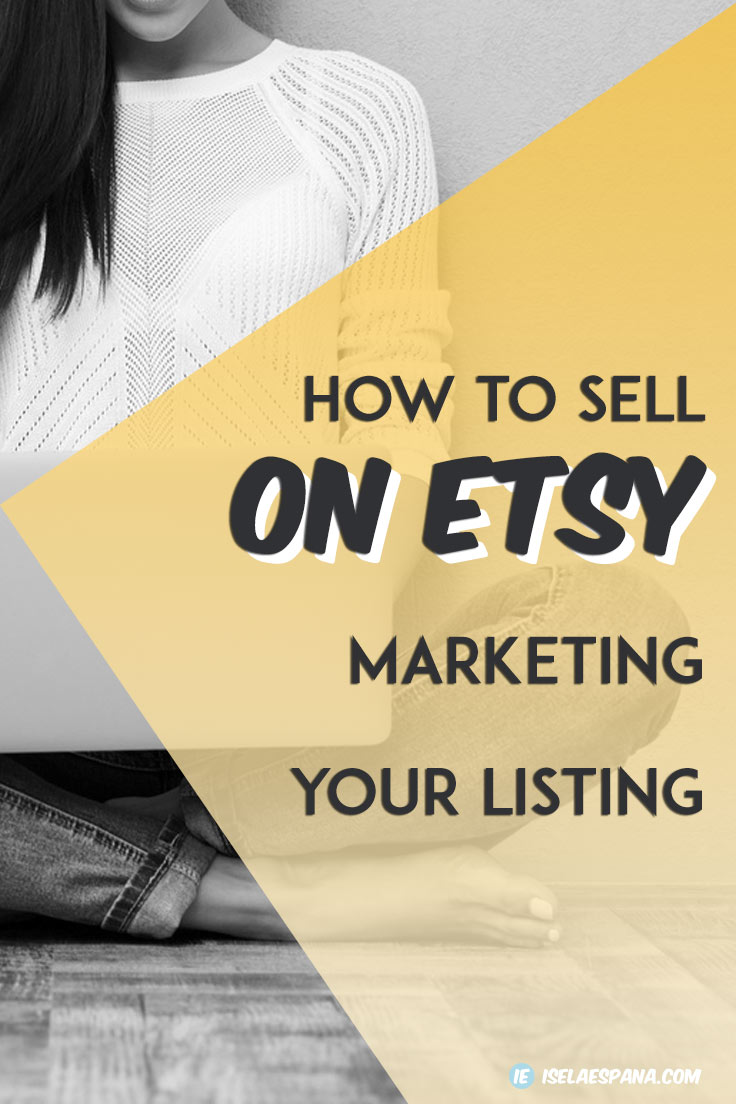 Now that you have your Etsy shop up and running, you are going to have to get to work!  You need to learn how to sell on Etsy.
Setting up shop is actually the easy part in running your shop.
As I said in my previous post, I started my shop in 2012.  My listings however, just sat there.  I was not getting anywhere.  I had a real "nice" looking shop and yet nothing was selling.  I found myself obsessing over other people's shop and wondering why mine was failing.  Until finally I discovered what it was I needed to do.
MARKETING YOUR ETSY SHOP
I knew I needed to market my listings, but was so oblivious on how to actually do so. I started checking out what others were doing, but I realized quickly that not all marketing is created equal.
I found that there is proven ways that you will get more visitors to your Shop.
Pictures : This has to be the absolute most proven way to get more sales on Etsy.  You know the saying "A picture is worth 1000 words", well in this case, "A picture is worth lots of Etsy sales".  They can't be just any photos.  They have to be AWESOME.  * Remember, your customer only has pictures and your descriptions to go by, especially direct traffic coming from Etsy.
Start Blogging :  I know, I know.  Blogging is a whole other ball game, but blogging actually opens the doors to a steady stream of new possible Etsy clients.  Blogging is actually one of the most overlooked forms of marketing by Etsy shop owners.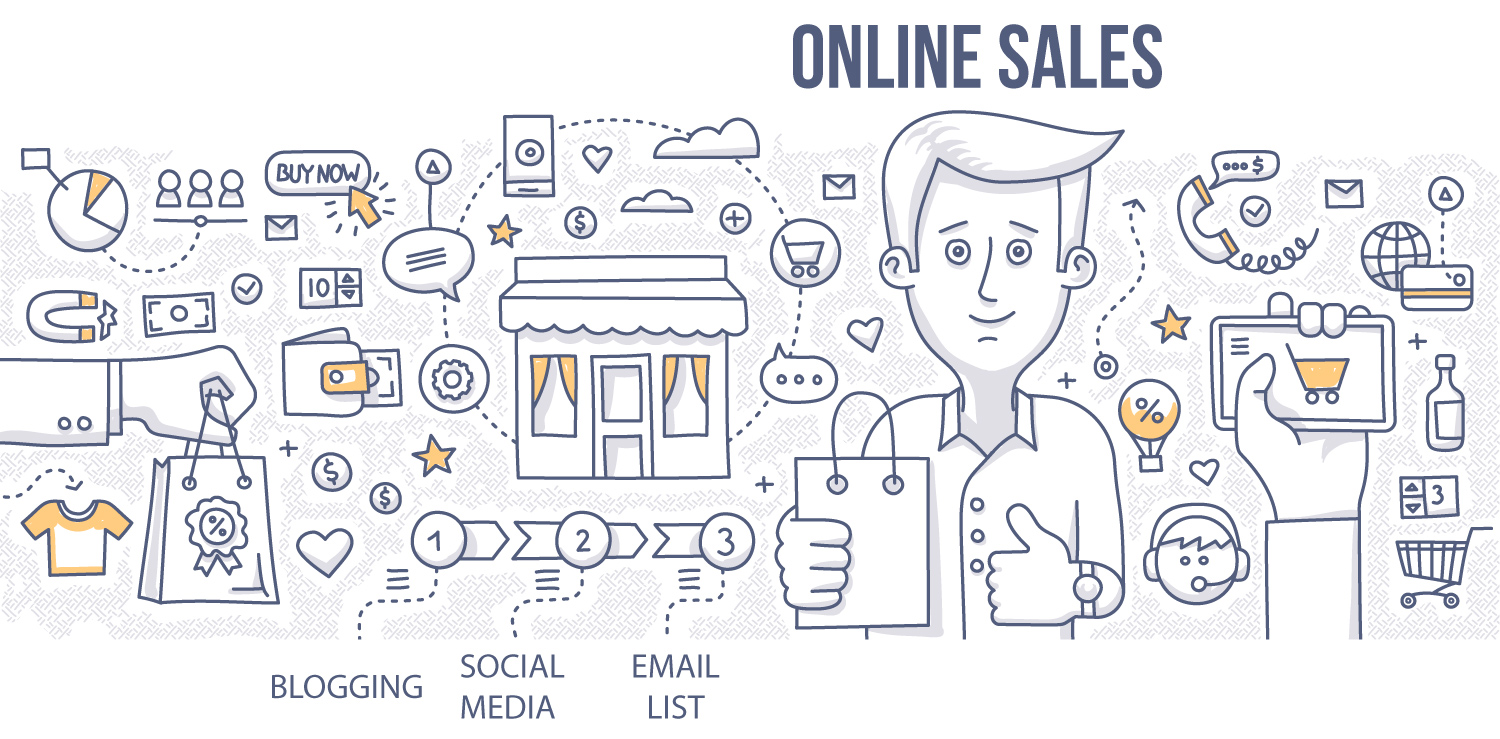 So how does blogging work to bring you new visitors to your Etsy Shop?  Although it is very possible to share your Etsy listing directly to social media networks such as Pinterest and Facebook, it is way more effective to write a post explaining in detail the specs of the product providing pictures with a link to purchase the item on your Etsy account.
THE BIGGEST SOURCE OF TRAFFIC FOR AN ETSY SHOP IS…
PINTEREST
Pinterest has done wonders for my shop.  I know this method might not work the same with everyone, but I have yet to find someone who has not had sales come from Pinterest traffic when sharing items with high quality photos.
To share a listing directly to a social media site:
From your listing, right under the description, you have the option to share with Twitter, Pinterest, Tumblr & "like it" Facebook.
To share your listing on other social media outlets like Google + and a Facebook Post, simply copy the url from the particular Etsy listing, and paste on to your post.

Social Media has proven to be a very effective tool for driving traffic to Etsy but don't get pulled in and lose tract of what you should actually be doing.  Spending too much time on social media actually hinders your ability to be productive.  If your product is high in quality and presented well, you should start seeing some sales come in with little basic social media presence.
BUILDING AN EMAIL LIST
Again this method mostly works when run through a blog.  This is the most effective way to get your new products to your past clients as well as specials or deals.  After all, you should be focusing on having return customers.  I personally am a fan of Mailchimp.  They offer a ton of features with easy installation.
ETSY LISTING DESCRIPTIONS AND THANK YOU NOTES
You have a real short amount of time to build trust and a strong relationship with your Etsy clientele.  You want to make sure each listing clearly describes what you are selling.
Make sure to Personalize your message to your buyers.  This message will be sent after your buyer makes a purchase.  Use this as an opportunity to thank your buyers and ASK FOR REVIEWS!
1) To personalize your message, go to: Your Shop > Shop Settings > Info & Appearance
2) Scroll down to : Message to buyers and edit
3) Be sure to click Save at the bottom of the page
REVIEWS
Your shop reviews help other know the quality of your product.  This is a great way to build trust quickly.
CUSTOMER SERVICE
I believe 100% in Great Customer Service.  Sometimes customers are not to eager to share when they have a good experience. A bad experience however, is often talked about.  I make it a priority to answer Etsy messages as fast as possible.  I downloaded the Sell on Etsy App and get them directly sent to my cell phone.  That way I can keep in touch with all my customers at any given time.
GET FOUND
There are a few things one can do to get their shop found.  Here are three of the most effective:
Title: Again clear concise description of your item
Tags: Found on the bottom when creating a listing, choose descriptive words related to your item.  For instance, I have a printable planner for sale… Tags included look like this – organize , calendar , printable , Dates , 2015 , PDF etc.
Promote: I have the ability to promote your listings for a small fee.  For as little as $1 a day your listing will be promoted to the many Etsy visitors on any given day.  All you have to do is select which listing you want to promote and under the listing click promote.  Follow the instructions.

INSTALL ETSY MINI WIDGET ON YOUR BLOG
Again with the blogging.  If you decide to take my advise and start a blog, adding a Etsy Mini Widget on your blog will display a few of your listings directly on your blog. This can create lots of traffic to your site.  Just make sure not to add a bunch of photos. A few larger photos will have a bigger impact than a bunch of little hard to see ones. ( Check out mine at the bottom of my sidebar )
KEEP YOUR SHOP FRESH
So you have done everything above and yet your items are still not selling how you would like.  What do you do next?  Try and freshen up your shop.  Create better photos, titles and maybe even take a look at the quality of your products.  Whatever you do, just don't give up.  Sometimes it's just trial & error.  Make sure to check your shop stats to see what has been working and where your customers have been coming from, that way you know where to focus on.
BUILD YOUR SHOP OFFLINE
This is one that not many Etsy Shop owners think of.  Have you ever gone to your local farmers market?  Not only do they sell produce but they also sell a variety of handmade items.  Getting business cards made and passing them out is always a great idea.  Build a local following!  Etsy makes it easy to sell your items in person by offering a free card readers for Etsy Shop owners.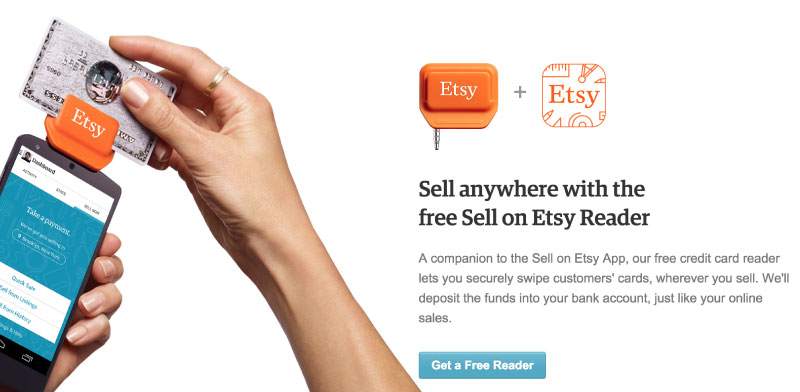 LAST BUT NOT LEAST EARN YOURSELF SOME FREE LISTINGS!
It's easy to earn free listings using affiliate links. To do so:
Go to –  Items > Listings > Earn Free Listings
If you are looking to open your own Esty shop click the button below.  You will earn 40 free listings, and so will I.  Cool, right? Thanks!