Instagram is awesome! Most of us are really visual people, and that's probably why we dig it so much.
Businesses love Instagram too, so why not use it for your online shop?
Instagram is the perfect way to engage with followers and share your stuff, and well, if you decide to spend time over there too, here are 13 Instagram Tips You Need To Know.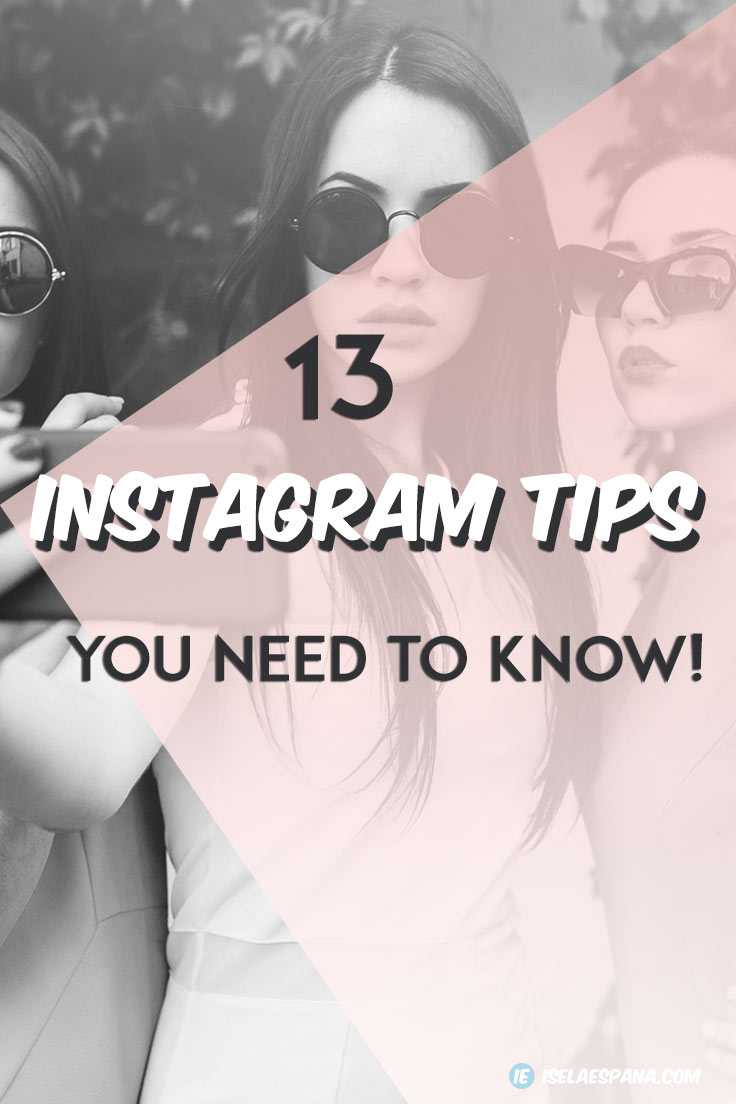 1. What kind of pictures to share
Have you ever wondered if you are sharing the wrong images?  Well don't be.
Share what you want, be who you want to be.  Social media is twisted in many ways and the truth is, most people use social media to portray an ideal life.  They share only the best photos and with good reason. It's a getaway from an imperfect life that to be honest we all have.  Life is not perfect and in reality everyone knows that, but no one likes to view depressing photos in their Instagram feed.  So just post images you would like to see and pick your best ones!
Although some argue that posting personal photos on business pages is not good practice, I don't believe that is always so.  I believe posting personal photos builds trust and helps others feel a connection.  Now, although I believe you should share personal photos, I also think you should pay attention to establishing a balance in between personal & professional images.
If you are in a rut and can't think of what to share, I came up with 13 ideas:
Behind the scenes
Your process
Your work space
Your branded material such as business cards
Your hobby's
Your favorites. (place, person, food, etc)
Inspiration
Your products in use
Selfies
Quotes
Memes
Videos
Hyperlapse
2. The # Hashtag
We have all seen the overuse of hashtags on our Instagram feeds.  The truth is that many people don't really understand the concept behind the all mighty hashtag.
Use the hashtag the right way:
Be specific.  Use tags that will help others find you.
Hashtag Example: #instafit is a well-known fitness hashtag for those in the fitness niche.
Research popular hashtags in your niche or topic to use in your photos. Hashtagify is a tool I often use to find hashtags relevant to my topics.
Create your own hashtag.  Use it in all your photos to help your followers find your posts or use a different personalized hashtag so your followers can share photos with you and your community.
For a little more info on using Hashtags, check out this great post by Juntae DeLane.
3. The Magic # Hashtag Number
According to Simply Measured, 91% of posts by top brands have seven or fewer hashtags.  Although the hashtag is not going to bring an exponential growth of visitors, it will help potential followers find you by topics that appeal to them as well as help build your community.  I personally see great growth in number of likes on my posts when I use around 4 to 5 relevant hashtags.
4. Geotagging & Engagement
If we are talking about interaction on social media platforms we are going to have to talk about the big dog first, Facebook.  As of the first quarter of 2015, Facebook had 1.44 billion monthly active users but as far as interaction with brands, it performs poorly at only 0.1 percent.
Instagram in comparison has 300 million active monthly users but boosts up engagement with a astounding per-follower engagement rate of 4.21 percent!
Geotagging although rarely used is actually a great way to build engagement. All you have to do to accomplish this is to turn it on in your app.  You can also choose to add your location for other photos when you are in a popular location.  Many people look for others who like similar interest. With 79% higher engagement than posts without a location tag, I say it should definitely be given a try.
5. Captions
Instagrams Captions are rarely lengthy.  I don't really know the nature of this but it seems that the length of your caption really doesn't make much difference in engagement statistics. Your main concern should be to get your point across to your viewer.  Don't pay much attention to the length 😉
6. Post Schedule
Instagram is unlike other social media platforms.  With a more laid back feel, the only concern in setting a schedule is not over posting and saturating your followers feed. I say 2 to 3 posts a day should be plenty.  You should try to remain active to gain more followers and build a community but missing a few days wont ruin your Instagram account.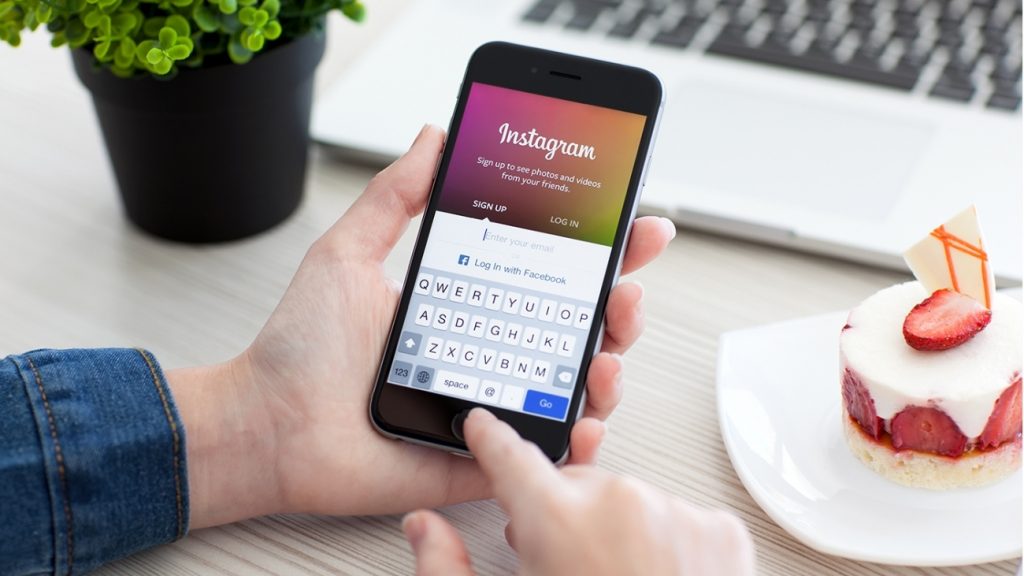 7. Instagram Analytics
Now that you have all the tools to get you a bunch of followers and build an awesome community, you need to track what is working for you and what posts bring the most visitors to your website or gets the most engagement for your brand.
So there is basically two things you should be tracking.  One is what pictures are most liked and the other is what pictures are driving the most people to your blog or website.
Iconosquare is a great tool to see what pictures are working best for your feed. As far as traffic to your site, I am currently looking into creating a specific unlinked landing page for my Insta visitors as suggested by some of my fellow bloggers.  That way I could use my google site metrics to track the number of visitors coming from Instagram.
Now let's move on to the actual look and feel of your Instagram Account
8. High Quality Profile Pic
The first thing people see when visiting your Instagram is your profile picture.  I believe it is like meeting someone for the first time, you have to give a good impression.  You should pick a clear,  high quality and similar if not the same picture that you use across other social media platforms.  That way people know it's you!  The art of this is called Branding.
9. Username
Your username should match your blog or business name as close as possible.  You want to make it easy for your followers to find you.  I must admit my Instagram matches my blog name but my twitter handle is still my name instead of Sweet Paper Trail, I just haven't come around to changing it.
10. Tagline
What are you all about?  Do you have a tagline?  Who are you and what do you do.  There are some pretty catchy and clever taglines out there, if you find you are not as clever, be straight forward about what exactly it is you share.
P.S. Don't forget to add your website URL to your page!!
11. Quality Pics
Instagram is a visual social media site, so you want to make sure the quality of your photos is the best you could possibly share.  If you have ever taken a selfie, you know how many you actually have to take to get the perfect one.
Try not to over saturate your pictures with filters to the point that the picture looks distorted and fake.  Try and keep it tasteful.
12. Style Consistency
People love consistency.  Try and share similar photos.  Either by using the same filters or by using all similar tones and shades.  It works wonders!
13. Overposting
This is the quickest way to lose followers right after spamming.  Try and stick to a couple of posts a day.
Additional things you should probably never do!
Never make your account private.
NEVER and I mean never lie about not using a filter. #justdontdoit #nofilter
#TBT with a photo from last week or worst yet from yesterday
Post too many selfies. We all know your beautiful, but really?!
Don't be spammy. I follow some pretty awesome people but I do get the occasional person who shares a picture with what they are selling and later remove it and repost it again. Please don't do it.
Don't beg for followers. Be you.  Be authentic. The followers will come on their own
Don't share horizontal photos.  They rarely look good.
Have I told you about not spamming your followers?  Well, I'm just making sure!
Do you have any Instagram tricks or tips that I missed?  Share them below!