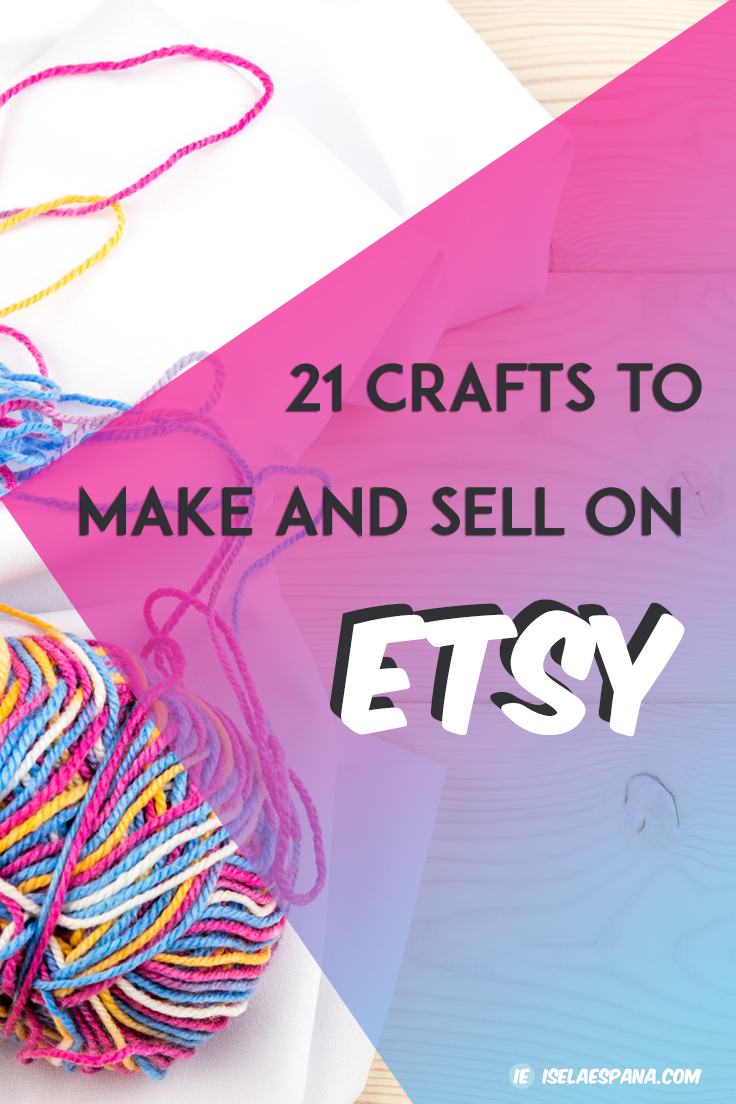 A couple of years ago I found myself searching online for different ways to make money from home.  I have always considered myself pretty crafty, so the idea of making something and selling it was on the top of my list.  I created this list to help you come up with ideas on things you can create and sell.  You may be wondering if your stuff will sell since there is already a bunch of similar item for sale on Etsy, but there are enough customers for everyone!
When creating your item, you must think out of the box.  Make your item stand out from the rest.  The first idea on the list is candles, for example. To think outside of the box would be to create a candle with a scent that has not been thought of, or in a creative container.  Maybe you can even create a candle for a specific situation.  Be creative. Be innovative. Stand out. Be you.
What to Sell on Etsy
Candles
Bracelets
Party favors
Furniture
Clutches
Makeup bags
Mason jars
Pallet wood signs
Flower pots + boxes
Bath bombs + soaps
Knitted items like scarves and beanies
Invitations
Artwork
Clothing
Natural body or face scrub
Party Decor
Pet Items
Girls Bows
Wreaths and holiday decor
Home decor
Wedding items
Once you narrow down your options and perfect your craft, you are going to want to set up shop. Check out my post on How to Start an Etsy Shop.